6 cl Gin (Can be made with any spirit)
3 cl Lemon Juice
1.5 cl Sugar Sirup (2 to 1)
Top with Soda
What's the difference between a Gin Fizz and Tom Collins you may ask? Well, apparently a Tom Collins is served without ice in a smaller glass. That's about it.
Variants
There are many variants of the Fizz.
Silver Fizz: Add an egg-white when shaking. Creates a nice foam head. With the soda you can easily adjust how 'strong' it should be. Very good.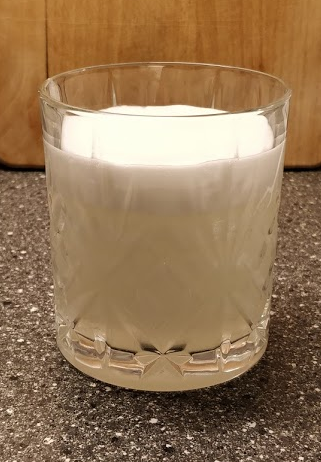 Golden Fizz: 'Add an egg-yolk.
Royal Fizz: Add an entire egg.
Derby Fizz: See Difford's recipe
Ramos Gin Fizz: See Difford's recipe
Diamond Fizz: Switch soda with Champagne
Green Fizz: Add a dash of green Crème de Menthe
Purple Fizz: Use Sloe Gin and Grapefruit juice
And probably many more
Sources & Inspiration
---
Comments: