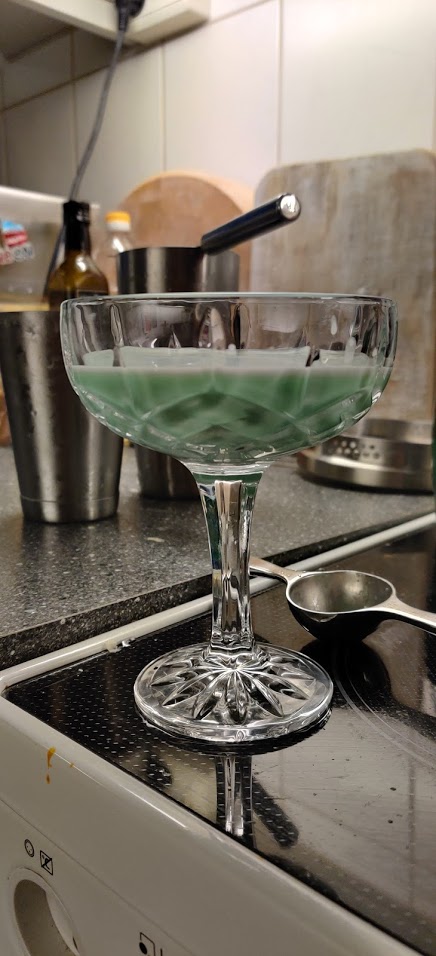 5 cl Clear Creme de Cacao
3 cl Green Créme de Menthe
4 cl Cream
Process: Shake and strain
Garnish: Grated Chocolate or Nutmeg
I had given up on this one after trying the Rum verion (See attempt 1). Then I saw this How to Drink video with an alternative recipe. It's much better.
---
Attempt 2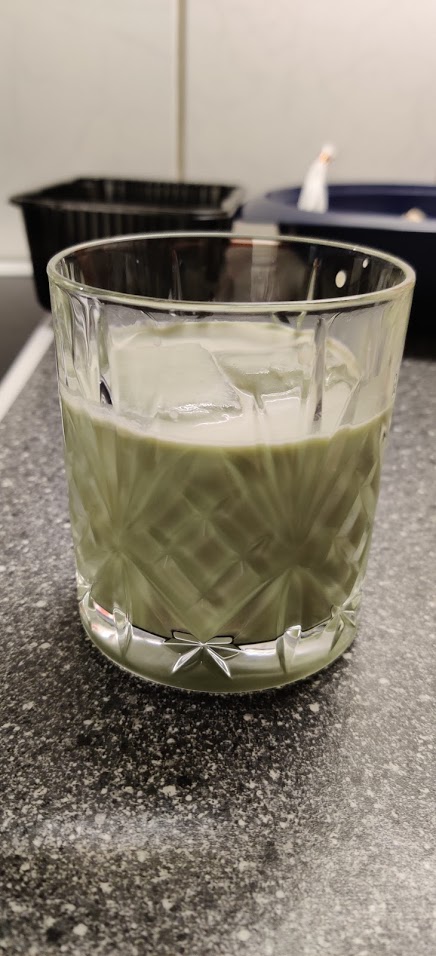 4 cl Brown Creme de Cacao (Didn't have clear)
4 cl Green Créme de Menthe
4 cl Cream
Process: Shake and strain
Much better than 1st attempt. Creamy. Minty. Chocolatey. What's not to like? Maybe a bit too minty.
Idea: Try to use more Cacao than Menthe. Don't know if it was due to the quality of the Menthe, but it was a bit too minty.
Source: How to Drink
Attempt 1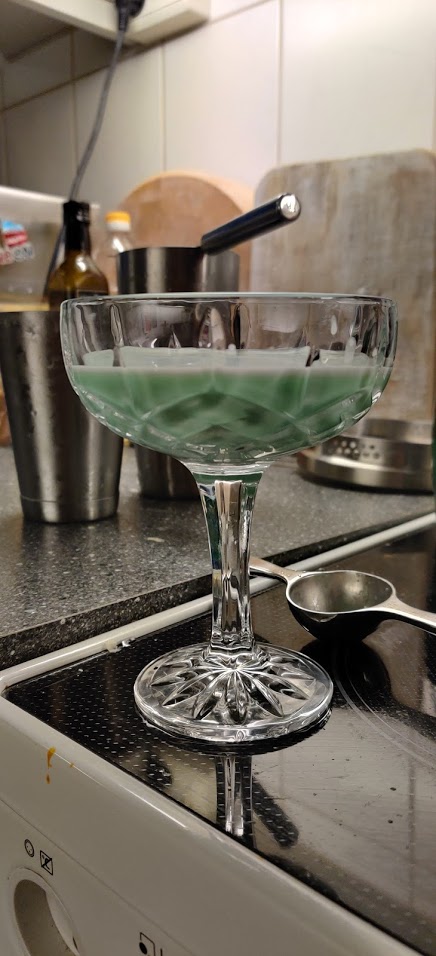 3 cl White Rum
3 cl Green Créme de Menthe
3 cl Cream
Good idea. I don't like the aftertaste.. Maybe it's the rum?
Need more to fill my glass (see attempt 1)
Source: Cocktails Håndbog p.104
---
Comments: