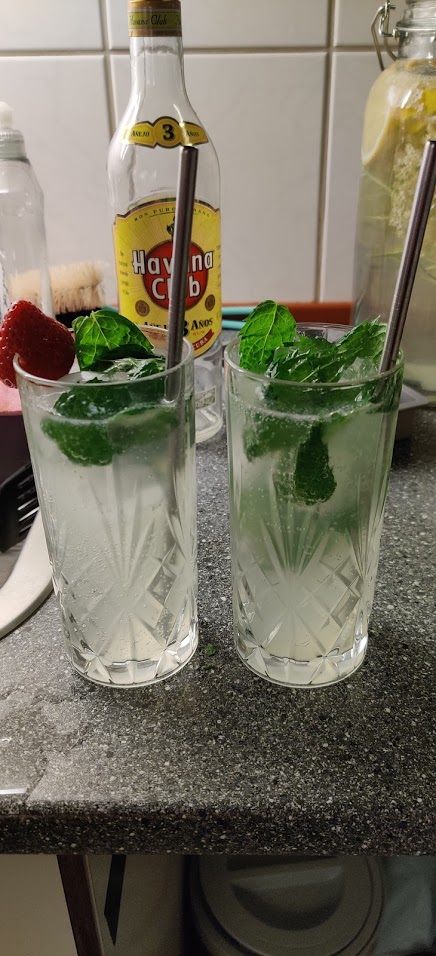 ~13 Mint Leaves
6 cl Light Rum
1.5 cl Lime Juice
1 cl Sugar Syrup (Cane syrup if you have it)
Top off Soda water
Garnish: Mint Sprigs
Process: Add first 4 ingredients to glass. Lightly press mint leaves with muddler in glass. Fill glass with ice and top off with Soda water.
If you have any fresh berries lying around (like strawberry), feel free to muddle them in the glass with lime. If you use a sparkling wine instead of Soda, it becomes a Royal Mojito.
Sources & Inspiration
This cocktail and it's many variants can be found everywhere.
---
Comments: