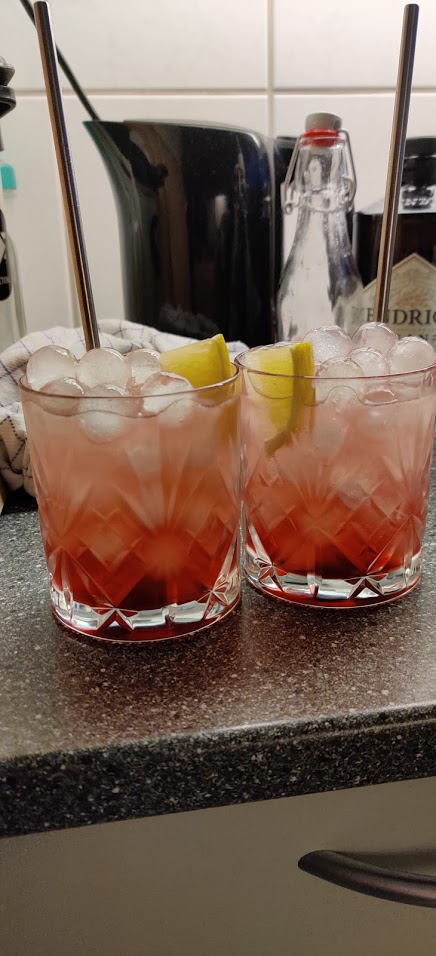 4.5 cl Gin
3 cl Lemon Juice
1.5 cl Simple Syrup
1.25 cl Creme de Mure
Process: Shake Gin, Lemon and Simple with ice and strain into glass with crushed ice. Top glass with crushed ice and pour Creme de Mure over it.
I used small ice balls instead of crushed ice. Worked out fine.
IDEA: Play around with Simple and Mure quantities. It was quite sweet, but not sure if it was too sweet.
Sources & Inspiration
Very popular drink. There are many recipes around the web.
---
Comments: