Pornstar Martini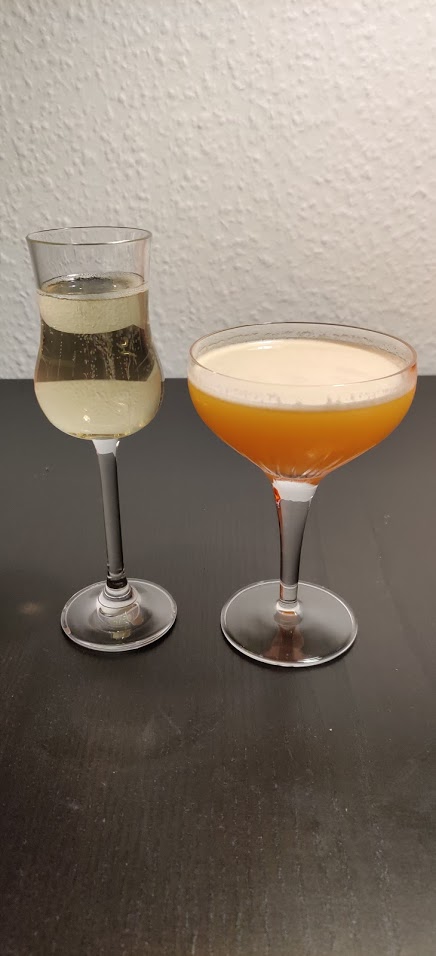 1½ Passion Fruit
6 cl Vodka
1.5 cl Passoa Liqueur (Passion Fruit Liqueur)
1.5 cl Vanilla Sugar Syrup
1.5 cl Lime Juice
6 cl Brut Champagne (optional)
Process: Scoop out insides of Passion fruits into shaker, add rest of ingredients (except the champagne) and shake. Strain into glass. Serve Brut Champagne in chilled glass next to the drink.
Garnish: A slice of passion fruit if desired. Personally, I prefer it without.
---
Comments: